Skip to content
A WORD FROM OUR FOUNDER...
"Skyba started with the goal of solving a problem; not being able to find a comfortable and durable pair of non slip socks that actually fit. So, we designed a premium pair of non slip socks from the ground up. We used quality materials, added sizes, improved the gripping process and created the most functional and comfortable pair of non slip socks on the market.

We've since expanded into other types of socks while staying true to our main values of solving everyday problems through constant innovation. Our socks may not have tons of patterns or be the most colorful but they are all designed from the ground up to be the most comfortable, durable and functional pair of socks you'll ever own.
These are socks that you will look forward to wearing every single day.
 

We're so confident that we offer lifetime happiness guarantee. If you aren't completely satisfied, return your socks for a full refund. No questions asked."

Steven Bell
What Makes our Socks So Amazing?
Comfort
Our socks are designed with comfort in mind. If you're looking for a sock that fits perfectly and feels great, we're your brand. 
Quality
There's nothing worse than cheap socks that fall apart and get holes after only a few uses. Our socks are built to last. 
Exactly what I was looking for!
I have tried other "non-skid socks" and have been disappointed. Most socks don't provide enough "sticky" coverage but Skyba does. The fit was perfect for my almost 3 year old son and I love that they're black to hide any dirt or stains :) I would recommend and would definitely buy again.
Penny 
Skyba Non Slip Socks for Children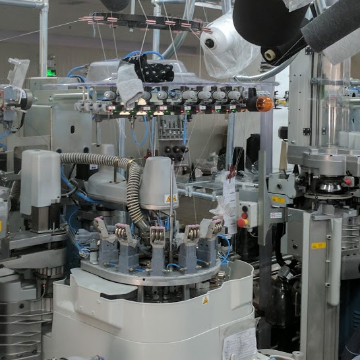 Innovation
Our socks are designed from the ground up using the latest yarns and sock knitting technology. We visit factories and suppliers around the world in order to find the best materials possible.
Passion
We don't just put our label on generic socks and call it a day. We absolutely love socks and obsess over every single detail. From where the yarn is sourced to the type of stitching used, we practically live in the factory.
Skyba is so sure that you will love our socks, that we offer a 100% money back guarantee for 2 years from the original date of purchase. This isn't your typical money back guarantee, because it's truly a no questions asked guarantee.
No questions asked, means no questions asked.
If you want to return your product within 2 years we will take it back. The following are acceptable reasons for a return:
- You don't like the style
- The socks don't fit
- You don't like the quality
- No longer want the socks
:|zpendofcontent|:
Sunday,Monday,Tuesday,Wednesday,Thursday,Friday,Saturday
January,February,March,April,May,June,July,August,September,October,November,December
Not enough items available. Only [max] left.