5 Essential Items to Up Your Pilates Game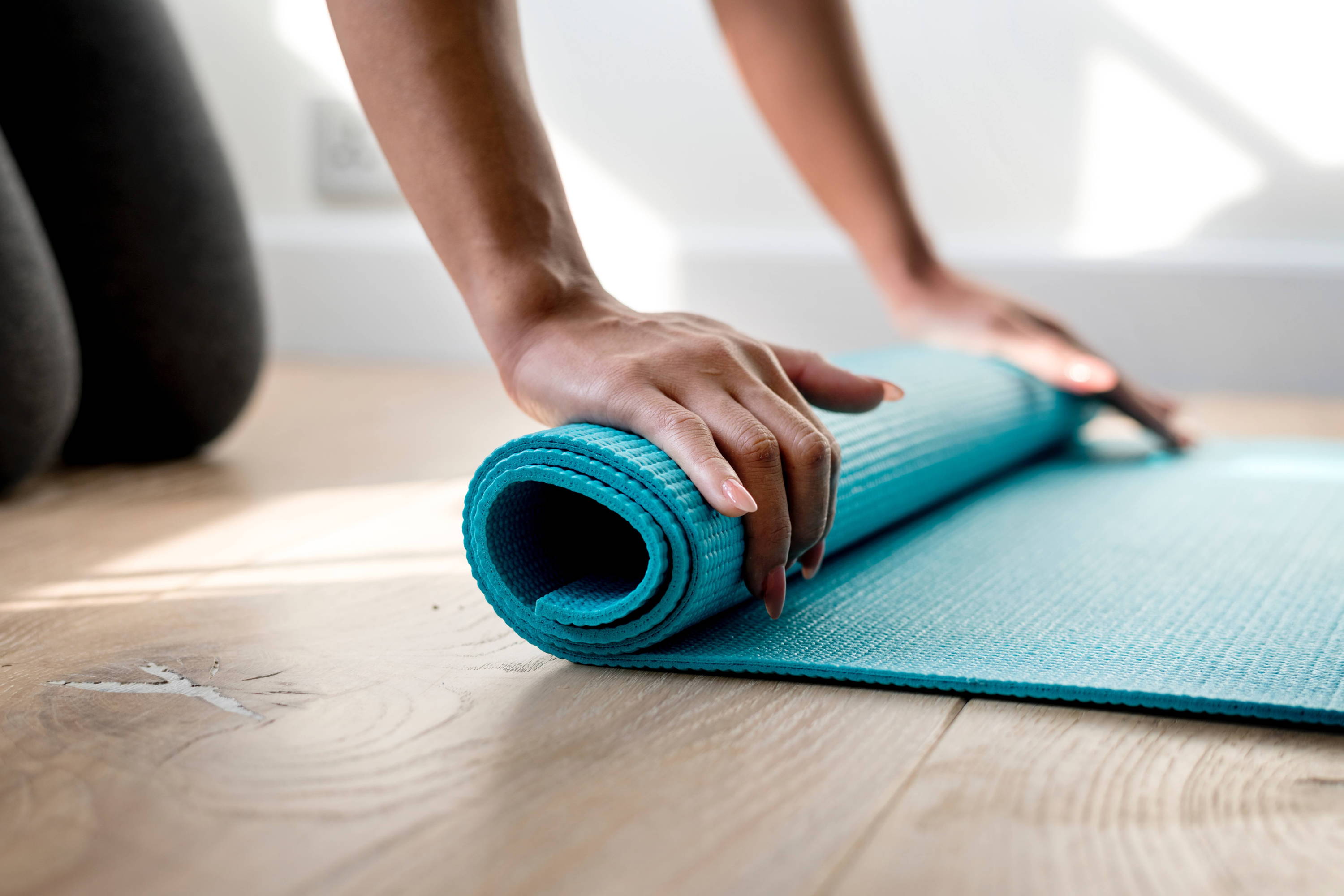 Take your workout with you wherever you go!
Pilates mat work includes a good deal of rolling and side-lying exercises, so look for a mat that has a little bit of cushion to protect your spine.
At least a ½ inch is best. If you don't have a thick mat, consider doubling or tripling up a regular yoga mat.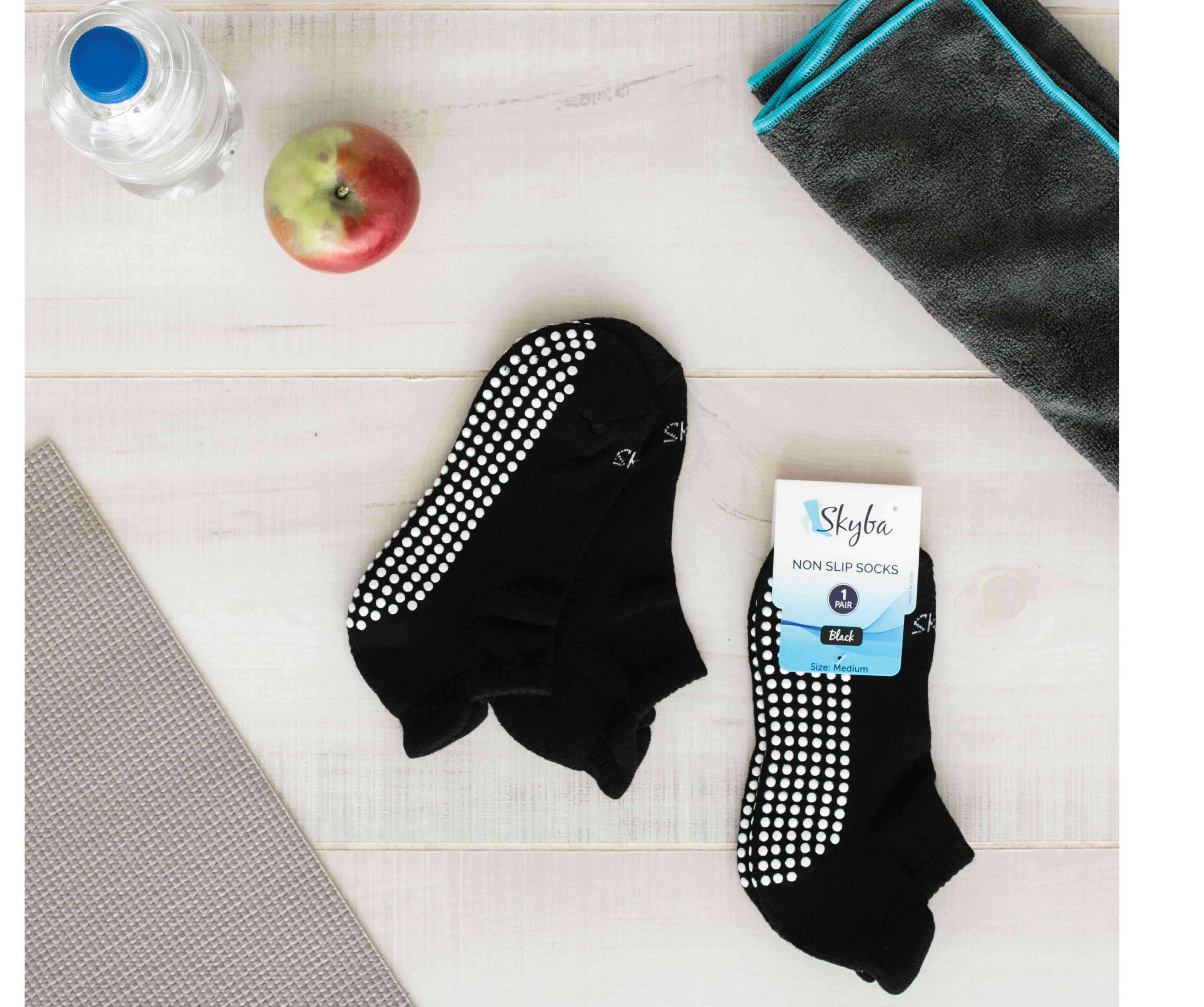 Non-slip socks will definitely up your Pilates game! Floors can be dirty, and feet can get cold. By including non-stick footwear to your bag, you are protecting your feet and ensuring that you can place more focus on your core.
Clients report a more effective core workout when not having to concentrate on preventing their feet from slipping in the various Pilates moves.
Pilates includes a good deal of forward bending and leg extension. Stay comfortable and covered by including high-waisted leggings in your wardrobe.
Even better if your leggings have compression—you will feel supported in all of the ab work and look great doing it! Look for leggings that are fitted throughout the leg and don't go past your ankle.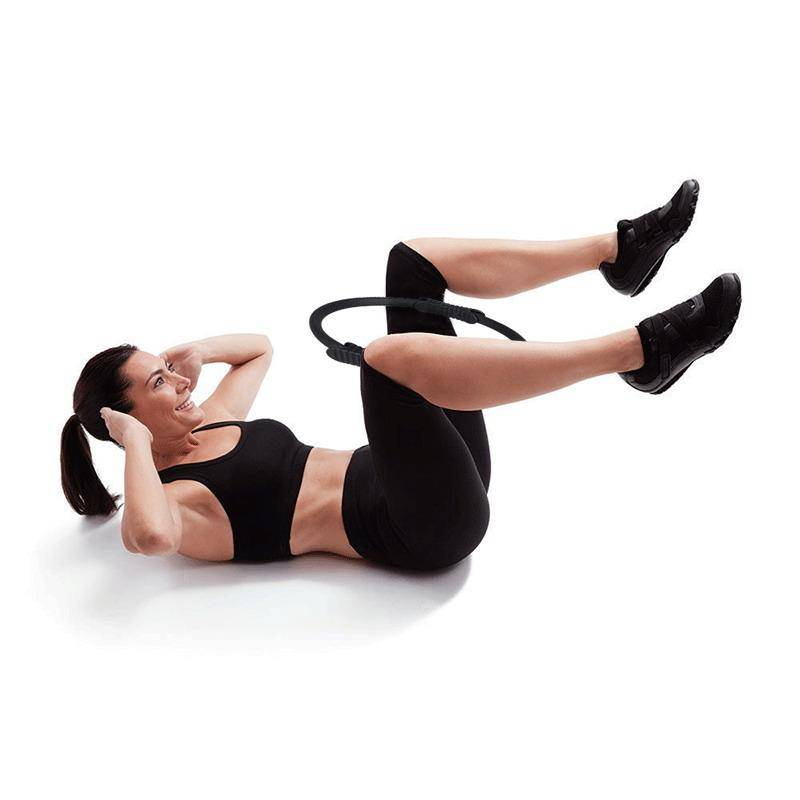 The Pilates ring (aka Magic Circle) is a versatile tool that will increase the difficulty of your workout and is super easy to store at home! Use it in your mat class to further tone arms and legs and increase the difficulty of your ab work.
Whenever you squeeze the magic circle, remember to contract your abs; essentially your core is mimicking what is happening with the circle.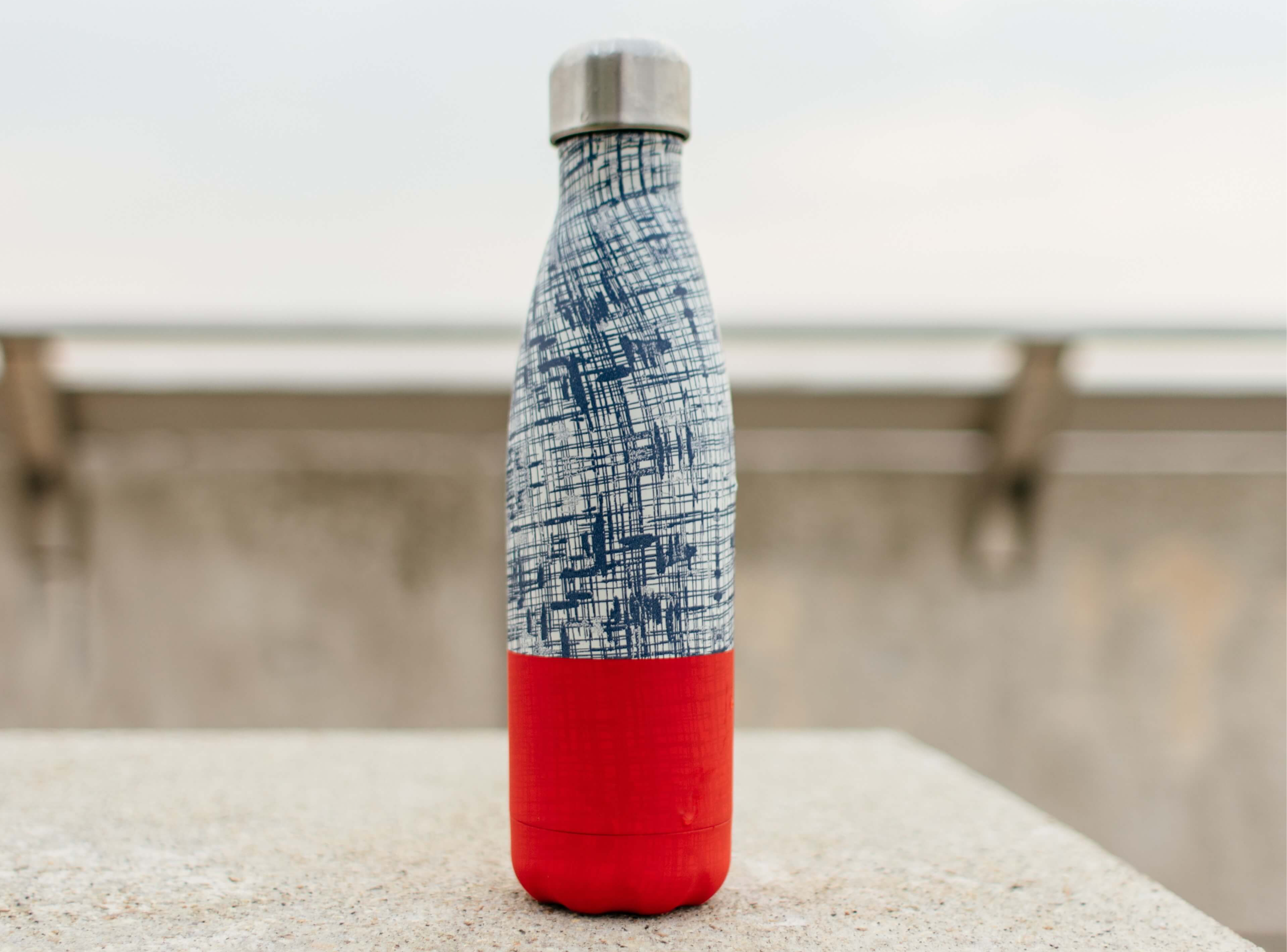 Ideally, you'll work up a sweat in your Pilates class—don't forget to hydrate! Choosing a reusable water bottle is both cost-effective and environmentally friendly.
There are many options (stainless steel, plastic, glass, insulated). Select one that is easy for you to fill up and clean daily.